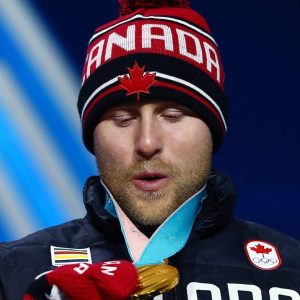 Working with Meat (Jamie haha) for years as my S&C lead was a great experience. The variety in training, the intensity, and the detail in my programming was second to none. We were able to keep training fresh and try out all kinds of different ways to bury ourselves week over week. Jamie's own experience as a high-level athlete showed in how he managed me as an athlete, always taking an athlete first approach, and carefully dialing up or down the volume to manage load and fatigue and use the group and Jamie's experience to ramp up the intensity and work at a higher level. The work ethic and training hours that I banked while working with Jamie are still paying off for me today.
Brady Leman - Ski Cross
2 x Olympian – Team Canada Ski Cross (2014 Sochi Russian & 2018 PyeongChang Korea)
(2018)World Championship Ski Cross – (2019 Utah)
2 x Winter X-Games Medalist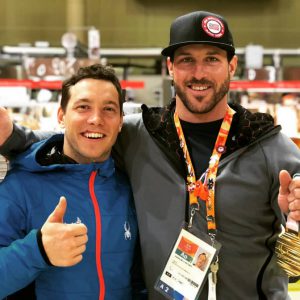 Jamie McCartney is the single best athlete development and technical coach I have ever had as an athlete. Understanding the constant motion between life, fun and professionalism. Under his athletic guidance I was able to achieve a Gold & Silver Medal at the Paralympic Games, be in the best shape of my life, and gain knowledge surrounding how to properly pursue my dreams as an athlete.
Being a ski racer in his youth, he was able to be an on-hill coach, with a profound knowledge to draw on for tactical and athletic direction. This mixed with his strength and conditioning background, as well as knowledge of the athletes, helped to make him a necessity and priceless coach with the US Paralympic Alpine team across all platforms.
Andrew Kurka - Para-Alpine Ski Racing
United States Paralympic Alpine Racer

1 x Gold (Downhill) & 1 x Silver (Super-G)

1 x Para-Alpine World Championships

Gold (Downhill)
Silver (Giant Slalom)

9 x Para-Alpine World Cup Medalist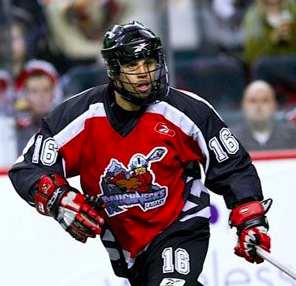 Jamie was an excellent strength and conditioning coach. His programming supported both my physical gains and ability to move. His attention to running mechanics, mobility, and general wellbeing was so helpful as a lacrosse player and something that allowed me to be competitive well into my later professional years. I am grateful for the individual and group training sessions that Jamie organized and for his tireless effort to support my training needs.
Mike Carnegie - Lacrosse
13 year National Lacrosse League (NLL) – Defensemen
2009 NLL Championship Cup Winner – Calgary Roughnecks
2008 & 2009 Mann Cup Winner – Brampton Excelsiors
2011 Gold Medal FIL World Indoor Lacrosse Championships – Canada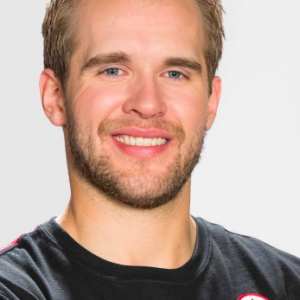 I worked with Jamie (Meat) for many years during my career on the Canadian Alpine Ski Team and have consulted with him regularly since then. He is passionate and extremely motivated to helping others achieve their personal goals. I contribute much of my success as an athlete to the gains I made through his strength and conditioning, rehabilitation, and nutritional programs. Meat is one of the most loyal people I have ever worked with and is definitely a guy you want in your corner. He pushed me to new limits, and we had a blast the whole time!
Phil Brown - Alpine Ski Racing
2 x Olympian – Team Canada Alpine Ski Racer (2014 Sochi Russia & 2018 PyeongChang Korea)
3 x World Championship Alpine Racer – (2013, 2015, 2017)

Silver Medal – Team Event (2015 Vail Colorado)

European Cup Win – 2014
NorAm Cup Overall Champion – 2017
World Pro Ski Tour – Overall Tour Money Leader 2019

Jamie McCartney is truly best in class when it comes to strength and conditioning. During our time together on the U.S. Paralympic National Ski Team, Jamie helped me understand the biomechanics needed to allow me to perform at the highest level. The foundation Jamie was able to lay helped facilitate the greatest accomplishment of my career. The coaching and mentorship received quickly turned into a great friendship. Jamie's detail-oriented approach, drive, encouraging attitude and pure passion for the sports community is unparalleled. I would highly recommend Jamie McCartney given his knowledge, skills and track record of success.
Jamie Stanton - Para-Alpine Ski Racing
2 x Paralympian – United States Para-Alpine Ski Racer (2014 Sochi Russia & 2018 PyeongChang Korea)

Bronze Medal – Men's Slalom (Standing)

9 x Para Alpine World Cup Medal Winner

3 x Gold, 4 x Silver, 2 x Bronze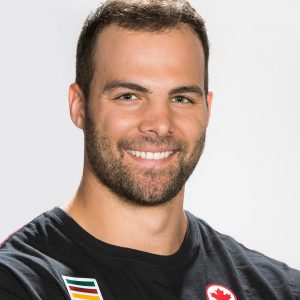 I have had the pleasure of working with Jamie for the past 3 years leading up to the 2022 Beijing Olympics. Jamie has had a tremendous positive impact on my own personal performance and our team's performance; highlighted by two world championship medals, 3 Crystal Globes, and many two & four-man World Cup medals.
There is so much value in having a coach who has "been there," and Jamie has. He is a coach that can walk the walk and that provides a ton of confidence to the athletes he coaches. He has a keen eye for lift technique as well as sprint mechanics and how to apply those techniques to our sport. He is extremely thorough and patient; he is available at all hours of the day to analyze video, watch and coach workouts, or do whatever an athlete asks of him. From the Olympic level to beginner, I have seen Jamie make positive impacts on the performance of both. To the Olympian, Jamie knows exactly how to provide cues to get the best out of their performance. To the beginner, I have seen him spend as much time as needed to develop those athletes into real contenders.
Not only does Jamie have an excellent knowledge of strength and conditioning and sprint mechanics, he also provides support in ways that are often overlooked. Jamie values the human factor of a coach-athlete relationship, and will always go above and beyond to ensure the wellbeing of his athletes. Jamie is much more than a strength and push coach to us; he is a vital cog in the machine. My job is simple- push a bobsled. Jamie does so much to make sure that that is the only thing I am focused on, and I look forward to seeing all of this hard work pay off at the 2022 Beijing Winter Olympics.
Cam Stones - Bobsleigh
Olympian – Canadian Bobsledder (4-man 2018 PyeongChang Korea & 2/4-man 2022 Beijing China)
IBSF World Championships

1 x Silver (2man), 1 x Bronze (4man)

IBSF World Cup

4 x Gold, 4 x Silver, 7 x Bronze (2 & 4man)
1 x 3rd Overall 2man (2019/20), 2 x 3rd Overall (2019/20 & 2020/21), 1 x 2nd Overall Combined (2019/20)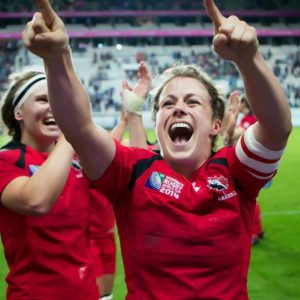 Jamie is a technically excellent coach. He deeply understands and programs for each athlete to make gains in dynamic movement, explosive power, and overall speed. Best of all….he really gives a shit! Jamie really cares about the people he works with and their progress. He is a great person to have on any team.
Andrea Burk - Rugby
2004-2006 Canadian Interuniversity Sport All-Canadian
2004-2006 Female Athlete of the Year – Acadia University
2010 National Campion – Team BC
2011 British Columbia – Female Player of the Year
2014 Gillian Florence award
2014 Women's Rugby World Cup Dream team

Silver Medal 2014 World Cup France

2016 Player of the Year finalist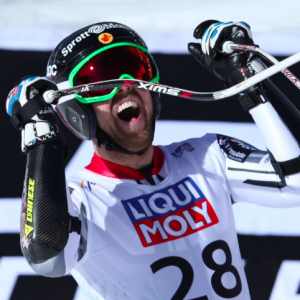 Knowledge, passion, dedication, and loyalty: that's Jamie McCartney in a nutshell to me. Jamie doesn't stop until he knows he has the best plan, info, and tools in place to give you the optimal chance to accomplish your goals. We worked through nearly every phase of my athletic development, and there's nobody else I'd rather have by my side, pushing me to, and past my limits! I'm always impressed by his attitude, and his complete dedication to getting the best out of you. To top it off, he's an all-around awesome human being, usually with a smile on his face, and nobody makes being at the gym more fun than MEAT! Jamie helped me realize the loftiest goals I ever had, and I can't recommend working with him enough.
Dustin Cook - Alpine Ski Racing
Olympian – Team Canada Alpine Ski Racer (2018 PyeongChang Korea)
4 x World Championship Alpine Racer – (2013, 2015, 2017, 2019)

World Championship Silver Medal – SuperG (2015 Vail Colorado)

2 x FIS World Cup Medal Winner (1 x Gold, 1 x Bronze)

5th Ranked FIS World Cup Overall (2014-2015)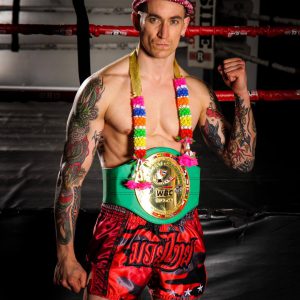 Jamie was one of the first coaches I worked with when I decided to outsource my own programming and strength and conditioning coaching. I was having trouble directing my own training sessions, and Jamie was able to take me through several fight camp preparations and off- seasons. Jamie is a fantastic coach, and although he is one of the most accomplished in the field, he's super down to earth, funny and approachable, and puts things in terms that are easy to understand and apply. He also didn't just give me a program and send me on my way – he always made sure I understood the WHY behind each exercise, taught me how to lift with much better form, and made sure I understood the plan of attack and progression forward. His approach has helped shape my own coaching style with my athletes and clients, and I'm grateful to have learned from him! I'd recommend Jamie to any athlete, individual, or coach looking to level up their training programming and knowledge of strength and conditioning, and athletic coaching. Jamie will get you to your goals efficiently, effectively, and injury free.
Scott "SMASH" Mackenzie - Muay Thai Fighter & Coach / S&C Coach
Owner and Head Trainer at Fight Fit YYC
Record: 17-3 (12 Knockouts)
2 x WKA USA Nationals tournament Champion (2015, 2016)
2015 IKF World Classic Champion
CMTC-A Western Canadian Champion
Member of Team Canada 2014
WBC Muay Thai Supermiddleweight Canadian Champion
2018 Pan American Gold Medalist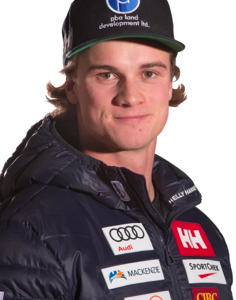 I worked with Jamie directly for about five years, through my first Olympics and two World Championship teams. The knowledge, dedication, and passion that Jamie brings to his coaching makes him so effective in what he does. We worked incredibly hard, we had fun, and we accomplished goals. His experience as an elite athlete in multiple sports greatly enhances his coaching too, as he has such a good understanding of the athletes. He would be a great asset for any individual or team looking to heighten their program!
Trevor Philp - Alpine Ski Racing
2 x Olympian – Team Canada Alpine Ski Racer (2014 Sochi Russia & 2018 PyeongChang Korea)
5 x World Championship Alpine Racer – (2013, 2015, 2017, 2019, 2021)

Silver Medal – Team Event (2015 Vail Colorado)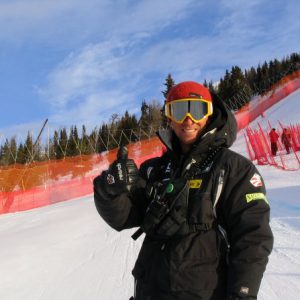 The following is in regard to my professional relationship with Jamie McCartney.
I have had the pleasure of both working with and alongside Jamie in a multitude of different capacities across two different national governing bodies of sport.
The first time I met Jamie was during my tenure with the US Men's Alpine Ski Team. At the time, Jamie was working as the lead strength and conditioning coach for the Canadian Men's Alpine Technical ski team. Jamie immediately stuck out as a pivotal member of that squad and it was apparent that the quality of programming that Jamie was bringing to that particular team was paramount in the success that their squad was having that time. Because of collaborative training between the Canadian Alpine Team and the US Ski Team, I was able to develop a friendship with Jamie both on and off the hill and I myself benefited from the energy and passion he brought to the tour every day, as a training partner and a friend.
A couple of years later, I was offered a position with the Canadian Men's Speed team and by then Jamie had progressed into the lead S&C position for all of the men's alpine programs with Alpine Canada. As a coach in charge of direct implementation of Strength and Conditioning programming on the road, I was fortunate enough to be working directly with Jamie to coordinate strength and conditioning programs for the athletes under our care in addition to being a part of testing and overall sports physiology to assure continued improvement of the Canadian alpine athletes. Upon working directly with Jamie, it was very apparent that Jamie had a unique skillset applicable to working with top-level athletes. His knowledge of not only modern strength and conditioning practices but his ability to motivate and coach athletes in general struck me as impressive and attributed to a huge part of his success with all of the athletes he has worked with. Jamie has an uncanny ability to understand the physics and physiology of just about any sport and can immediately identify the mechanics and how they relate to proficiency in that particular sport. This understanding of sport in general really helps Jamie to relate on a personal level to the athletes he works with. Jamie also has an ornate understanding of periodization and programing of athlete development and how to structure both long-term and short-term programming to help mediate continued improvement in athletics. Jamie has good working knowledge of all aspects of athletic development and can structure and put these particular modalities into programming via the use of modern techniques and can monitor and track this type of implementation. It should be noted that Jamie also has the ability to be placed on the field of play in order to aid the technical coaches and to help the overall development of the team as a whole. Jamie was utilized in this capacity with alpine Canada to cover positions on the hill to aid in course inspection, video analysis, and real-time course reporting.
After working with Alpine Canada, I took a position working with The US Paralympic Alpine Ski team. The Para-team was in need of a strength and conditioning coach to help develop the program as a whole and introduce and implement important aspects of modern testing and protocols for athlete Development. I enquired If Jamie would be interested in helping the program out in this area, and we were lucky enough to bring him onboard. During his tenure with the Paralympic team, Jamie was instrumental in developing a routine strength and conditioning program for the athletes on the team in addition to a comprehensive testing protocol to periodically test athletes and implementing individual programing based on strengths and deficiencies. Jamie was also hired on to take a role as an on-hill coach based on his understanding of elite level ski racing from both a tactical and tactical standpoint.
Throughout my working relationship with Jamie, I myself benefited in learning from his expertise in athlete management as well as his collective knowledge regarding all aspects of elite level athlete management.
Jamie is a "no bullshit" kind of coach who will put the entirety of his heart and soul into working with athletes to help them better their craft. His natural ability to understand athleticism at its core combined with his practical training make him an expert strength and conditioning coach. Regardless of an athlete's level of competency in any particular sport, Jamie has the tools and understanding to help that particular person get better.
I cannot recommend Jamie enough to anyone looking to strive to be a top-level professional athlete or someone just looking to get a little stronger or faster. It has been an absolute pleasure working with Jamie and I'm confident he will bring the same level of professionalism that I experienced firsthand, to any of his future endeavors.
Ben Black - Coach, Men's World Cup Speed Team, USSA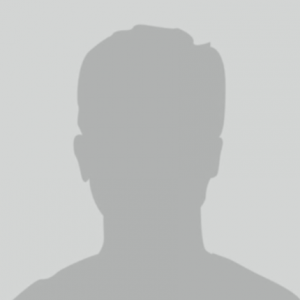 I was fortunate to work alongside Jamie as the physiotherapist for the technical team with Alpine Canada from 2014-2016. At that time, Jamie was the head strength and conditioning coach. Not only did I spend time with him in the gym working with athletes to overcome injuries, but also on the skill hill assisting with ski racers return to snow plans. I found Jamie's enthusiasm, professionalism and organization to be exceptional. He was committed to assisting athletes succeed using research-based training techniques and was open to altering strategies to assist athletes overcome barriers. I was grateful to have the opportunity to work with Jamie whose passion for success was truly radiant.
Justin Pickerell - Sport Physiotherapy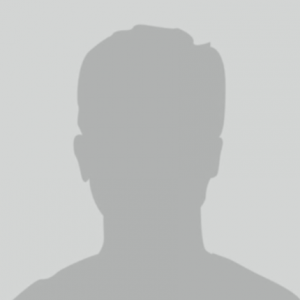 Jamie and I spent three years working alongside one another with the Canadian Men's Alpine Ski Team. His ability to motivate and create buy-in from the athletes is what I believe sets him apart from other strength coaches. His energy and enthusiasm for strength training combined with his work ethic is what really stood out for me. Jamie has a keen eye for movement and when combined with his wealth of experience in multiple sports, he is able to create training programs geared toward each individual. His attention to detail allows him to recognize movement dysfunction and make adjustments that lead to a safe, injury-prevention focused training environment.
Dustin Fraser - Sport Physiotherapy