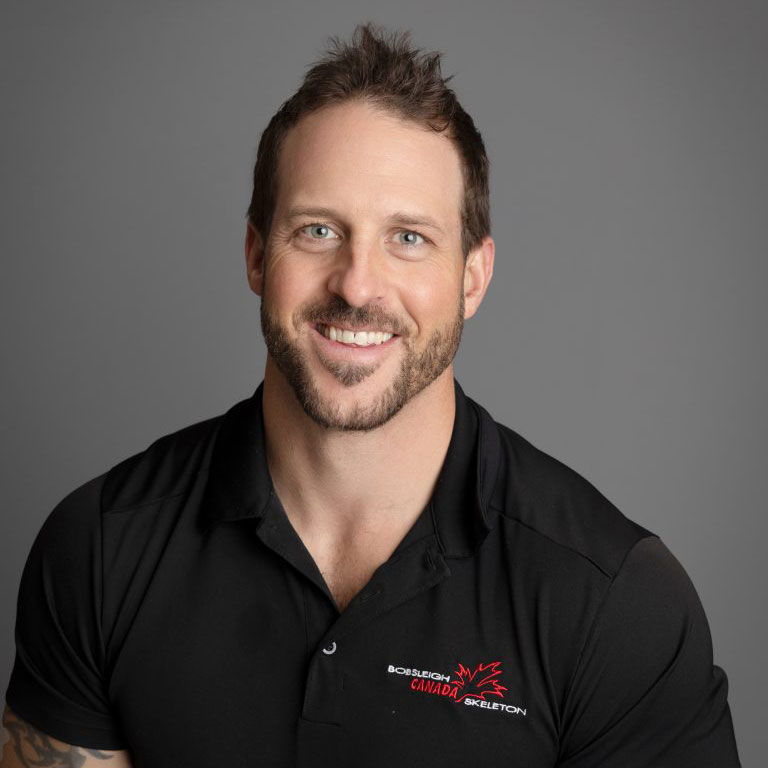 JAMIE McCARTNEY - BSc Kin. & Psych., CSCS, ChPC
Owner - Physical Performance Director
[email protected]
A born & raised "Smithereen", McCartney competed in nearly every sport the region had to offer. Following graduation from Smithers Senior Secondary McCartney went on to pursue a post-secondary education and follow his dreams to become a highly competitive multi-sport athlete, competing in Football, Mixed Martial Arts, and Bobsleigh, both domestically and internationally. Through the immense support and leadership of his coaches throughout his athletic journey it became clear his passion would be to serve the next generation of athletes as a coach. Under the advisement and mentorship of his coach Derek Hansen, a world class speed and power coach/educator, Jamie jumped at the opportunity to pursue a career in athlete development & elite sport.
Upon graduation from Simon Fraser University with a double Major in Kinesiology & Psychology, McCartney was forced to step away from his own athletic endeavours, due to significant shoulder injuries, and moved from Vancouver to Calgary in pursuit of a career as a Strength & Conditioning professional for the Canadian Sport Institute and support the Canadian Men's World Cup & Development Alpine programs under the supervision & leadership of Matthew Price, the now tenured Head of S&C for the L.A. Kings NHL franchise, as well as Matt Jordan, the former Head of Sport Science at the CSI-Calgary, and newly minted Assistant Professor & Researcher for the University of Calgary's department of Kinesiology. McCartney was later positioned as the Head of S&C for all the Men's Alpine program, while also over seeing several top Canadian Ski Cross Athletes, the Canadian Ski Cross Next Gen program, the Canadian Men's Water Polo Team, and numbers of other individual elite athletes and youth development program. During this period McCartney also worked on projects outside his CSI portfolio, assuming rolls as Head of S&C for the Calgary Roughnecks Lacrosse Organization of the NLL and the Canadian Women's National Rugby 15's program, taking them to the 2017 World Cup in Ireland.
Following that 6.5 year run at the CSI  McCartney took his career south to the United States Olympic Committee, where he was tasked as the Head of S&C, as well as a technical assistant Ski Coach for the US Paralympic Alpine Ski Racing program; leading them to the 2018 Paralympic Games in PyeongChang Korea, winning 6 medals in total.
Shortly After the 2018 games McCartney was hired as the Physical Performance Lead & Technical Push Coach for Bobsleigh Canadas' National Program. The team recently returned from the 2022 Winter Olympics in Beijing China where McCartney coached Christine Debruin in the Womens Monobob, and Justin Kripps, Ryan Sommer, Ben Coakwell, and Cameron Stones in the 4-Man, in their historic Bronze-Medal performances. Through the previous three seasons the team has amassed 4 World Championship Medals, multiple overall season leader Crystal Globes, and a stack of World Cup & North Americas Cup podiums.
McCartney has dedicated his life to human and sport performance, rehabilitation, and health. He takes pride in helping others achieve their goals and firmly believes his mission moving is to engage in the health of the community that shaped him by providing world class coaching, leadership, mentorship, and education, across all aspects of health and human performance, to everyone in the Valley and beyond.
When asked what a major goal of his is with Titan Performance, he said, "I want to help anyone looking to better themselves, or their situation. Whether that is someone who wants a lifestyle change, or a young athlete looking to make it as far as they can in a sport. At Titan Performance, the foundation of our company is to inspire and provoke positive change. For example, when I look at the history of incredible athletes that have come from our small northern communities, I am always humbled. But, as a smaller community, kids are not subject to the same level and volume of sport performance programs, yet we still manage to produce college and professional hockey and soccer athletes, world class wrestlers, collegiate track stars, the list goes on. Against great odds, these tough, northern athletes make themselves seen. It is inspiring to me and this a specific area where myself and the team at Titan hope to inspire and support more northern kids reach for their goals."
Credentials:
Bachelor of Science Kinesiology & Psychology (BSc) – Simon Fraser University
Certified Strength & Conditioning Specialist (CSCS) – National Strength & Conditioning Association
Chartered Professional Coach (ChPC) – Coaching Association of Canada
Clinical Exercise Physiologist (CEP) – Canadian Society for Exercise Physiology
Anthropometrist (ISAK-Level 1) – International Society for the Advancement of Kinanthropometry